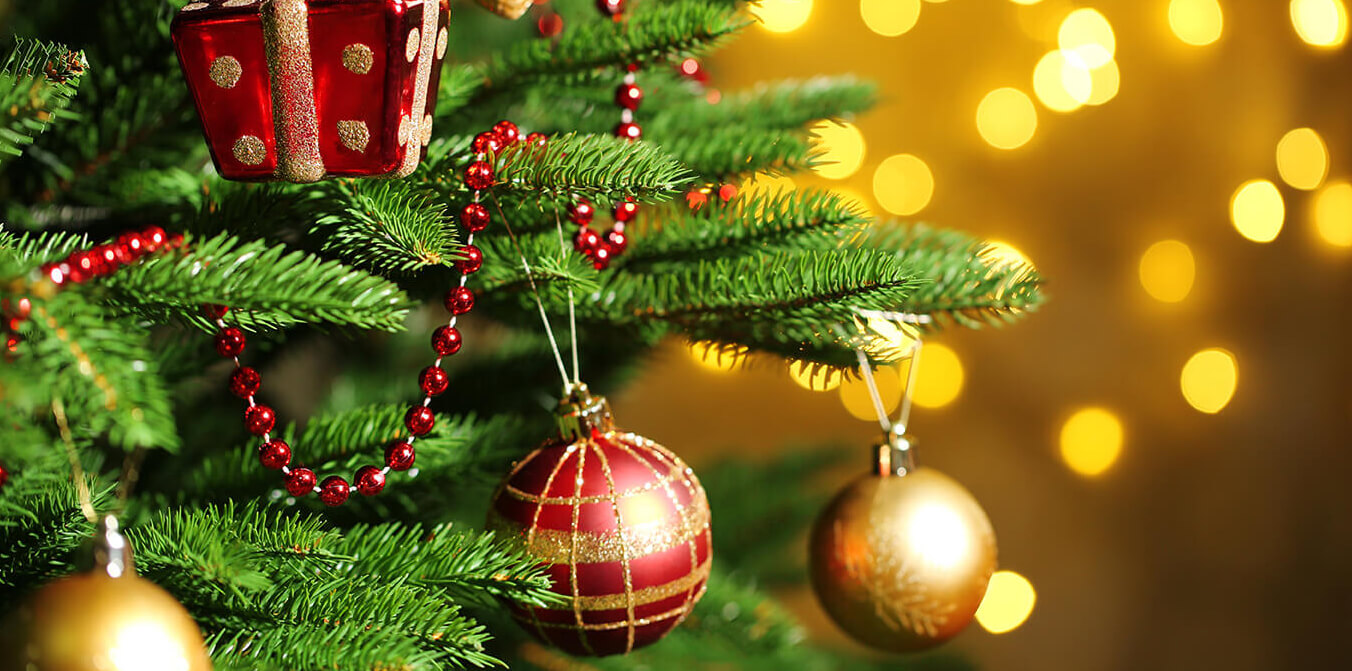 Well, Thanksgiving has come and gone and maybe you're already getting tired of the holiday ads on TV. It's hard to believe that the holidays are just around the corner. We all know that the holidays around Christmas are the most stressful of the year. Here are a few ideas to help stay calm and organized during this hectic time.
Holiday Shopping
The shopping centers will confirm that a lot of you put off the holiday shopping until the last minute. Set some time aside to get it done earlier.  Calendarize it if you need to and treat it like an appointment – no changes.  Arrange a babysitter if need be or if you're able to book an afternoon off work, even better.  The shopping malls get crazy with each passing day, as you know.  Last minute shopping is the perfect recipe for stress over the holidays and for purchasing items that tend to lead to clutter.
Gift Wrapping
Gather all of your wrapping supplies and keep them in one place.  Make a list of what you are short of and get out to buy what you need before the selection is minimal in the stores.  A basket or even a box will do to hold the tape, ribbons, bows, etc. that you will need.  I use an old cookie tin for bows to keep them from being flattened.  Gently tie all of your rolls of wrapping paper together.  Prepare a 'wrapping station' somewhere in the house and bring all of the gifts to this area for wrapping.  Everyone will know where the station is and you will not have to hunt down the supplies when other people wrap gifts.
Meal time
Christmas to me is all about the meal with family and friends. Sure, the gifts can be nice but there is nothing like the laughs and conversations you have around the dinner table. Make a list now of everything that you will need for dinner.  If you order a fresh bird for dinner, get it ordered soon to ensure the type and size is available. If wine is on your list, you can expect crowds at the stores so get out there early while your favourite is still in stock and avoid the long line-ups.  Don't forget the extras like the cranberry sauce and rolls.  The Christmas meal is one of my favorites of the year.
Do you have room for the new arrivals?
Now is the time to go through the toys or clothes of your kids and purge what is no longer usable or just doesn't fit any longer.  You know family is going to spoil the kids with a lot of gifts so make room now and reduce the stress of trying to make everything fit into the same space later.  Have the kids get involved.  It will build their excitement leading up to the big day. Don't forget about your own closet too.
Gift Giving
I'm sure you have already given plenty of thought to what you are going to purchase for your loved ones.  Many of us anguish and plead for hints or ideas trying to give that special gift.  Many items over the holidays are returned or even worse, not used at all and end up adding the to clutter that people already have.  When in doubt gift cards are always appreciated and with the newer consumer laws most will not have an expiry date.
The holidays are traditionally a very stressful time for most of us but with a little bit of planning we can reduce the stress and stay organized during this time.  If you need assistance in getting ready for Christmas there is still time.  Contact us here to see how we can help.
https://clutterbgone.ca/wp-content/uploads/2018/11/clutter-logo.png
0
0
ClutterBGone
https://clutterbgone.ca/wp-content/uploads/2018/11/clutter-logo.png
ClutterBGone
2018-11-13 07:24:37
2019-01-07 18:54:24
Getting And Staying Organized For The Holidays